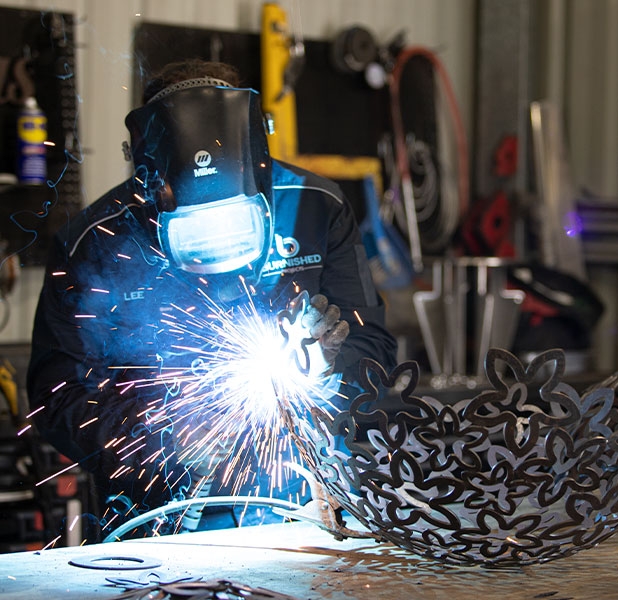 Lee Black | Burnished Projects
After 12 years in sheet metal, food processing and packaging fabrication industry and traveling all over Australia, the desire to create masterpieces has always been in the back of my mind.
From tinkering after hours and entering sculpture competitions in spare time, the love of being creative within got the better of me and thus came the inception of "Burnished Projects".
To be able to shape free flowing forms from flat sheet into a 3D object is awesome. The feeling of touch as you massage the metal elements in to compound curves and negative spaces is a pure feeling. just like the body of a beautiful car or a figurative close one.. A raw concept of sketching a vision from your thoughts to the skills and passion that you developed over the many years from different experience through life's journey is what inspires me to create.
Each piece that I create from public street art and sculptures to personal bespoke wall art and everything in between is a part of me and the feeling of gratitude that you feel at the end is, I guess it's a natural high.. Art is "subjective" but being able to make a difference in the world is pure.
I sincerely hope that I can bring a little bit of creativity and art to your next project be it commercial and corporate architecture or residential landscaping and feature art.